Wednesday, 2 May 2012
Coachella weekend 1 getting weird!
Sets the story for the whole weekend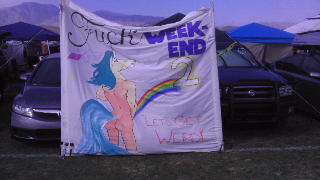 Half the time I think I should rename this blog the Weekend Debt Fanpage, the other half it may as well be FalseHeads! In all serious though...

So we've been on a little blog post hiatus this last few weeks. Whilst music has still be life, we've been to loads of gigs, missed...